The Deep Tissue Massage – Sports Injury Massage
Simon's Deep Tissue Massage is a deep healing energetic massage therapy that allows the most tensed areas of the body to be released and relax.
Simon combines massage techniques with intuitive guidance, following energetic pathways to help heal the tissue blockages. The massage is deep and can highlight painful areas. Treatment is guided by the client's threshold to pain. Pain full areas such as muscle spasm, torn muscle tissue or stained ligaments can be manipulated with rehab techniques. Other areas causing pain weather through sport accident or trauma can be released using massage and CST and Touch for health techniques to help aid recovery quicker. Also long standing issues relating to recurring pain or discomfort that has been a problem can in some cases be cleared instantaneously. Some take time but if Simon can help he will if it requires some other help then you will be guided to the right person.  Clients report the feeling of total relaxation and lasting improvements to problem areas. The treatment has been developed over many years combining knowledge from many modes of therapies including CST, Touch for Health (basic Kinesology) and meditation.  Simon looks to get the treatment of the person as detailed as possible and to have the most beneficial effect. No treatment is the same and always is a great way to relax and unwind.
Deep Massage Benefits
Muscle tension
Circulation
Physical trauma
Toxicity
Massage is one of the most ancient forms of healing treatments as it has been found to work on physical, emotional and spiritual aspects of our being. A great help to detox the body and ease stressed areas.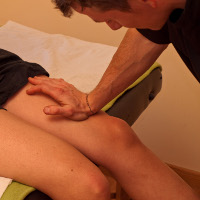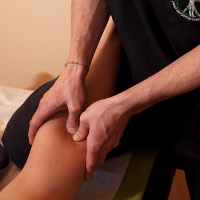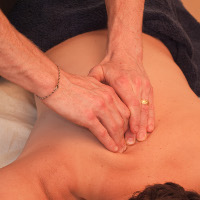 Injury Massage & Rehab is a specialized massage
reduce muscle spasm,
reduce nerve tension,
muscle & joint pain,
help correct posture and improve misalignment through out your body.